Electrical & solar solutions
Electrical & Solar Solutions is proudly South Australian own and based in Adelaide while operating in all regional and suburban areas of South Australia to provide professional and high quality services in all things electrical and solar.
We prioritise providing a high level of quality and workmanship that we can take pride.
Reliable Pricing
Affordability is priority! It is important to us that our customers have access to quality services. Pay as you save with our finance option available for all services we provide.
FAST SUPPORT
We aim for a seamless process in all our services from quotation to installation.
Professional service
We genuinely care! Our services are customer specific to ensure that you receive exactly what you and your family need. We operate on Knowledge and advice to ensure that you understand what is best for you and your family
Electrical Services
For domestic, commercial and industrial services, Electrical and Solar Solutions Pty Ltd covers the following local areas, Murray Bridge, Mt Barker, Mannum, Meningie, Milang, Jervois, Tailem Bend, Strathalbyn, Coonalpyn and Callington. We are team of electrician with a combined experience of 40 years.
Battery and Solar Systems
When it comes to solar installations, there is no job too big or too small. We purchase our Solar and Battery products from Approved Clean Energy Council wholesalers. We offer residential, Domestic, Commercial and Stand-Alone services throughout Adelaide and Murray lands regions. We buy solar and battery systems of high quality approve by Clean Energy Council. We incorporate fully automated user-friendly technology which allows you to visualise the status of your system locally or remotely with many options available. The best thing is, you don't even have to do all the boring paper work and applications, our team will take care of all that for you. Our highly qualified team of electricians have experiencing spanning many decades which gives you peace of mind that your investment has been wisely spent.
Electrical & Solar solutions offers attractive finance options that give our commercial solar customers positive cashflow from day one. Going solar shows a commitment to sustainability and corporate social responsibility which gives an image boost to any business. On top of that, your company's bottom line will grow through lower power bills. Now is the time to jump on board and take advantage of the many benefits of solar energy and call us now.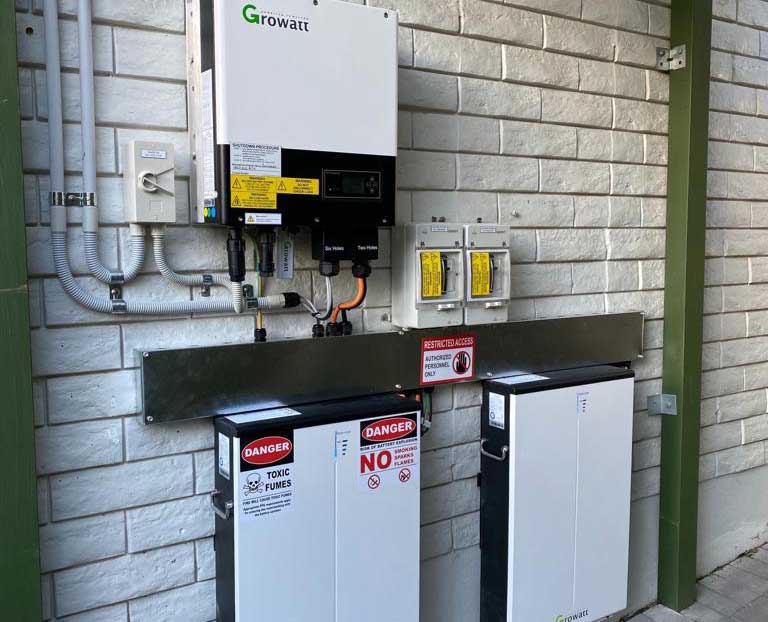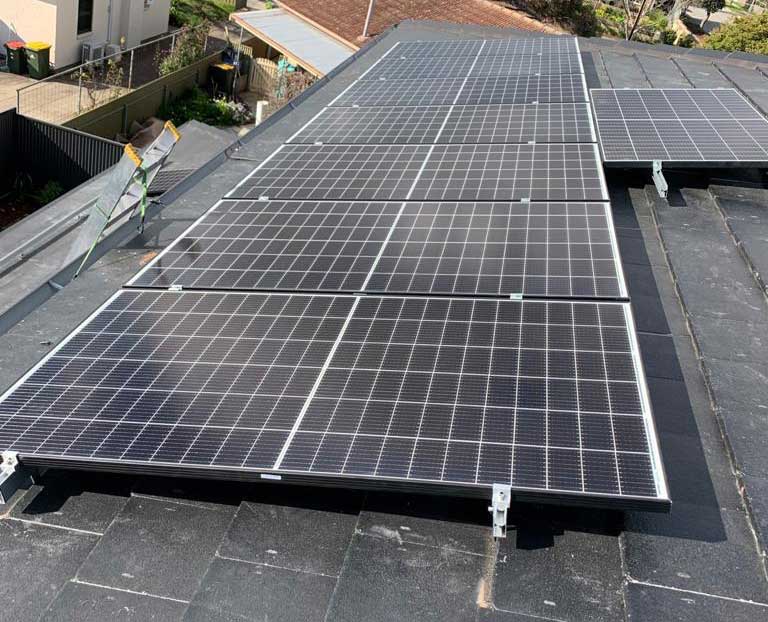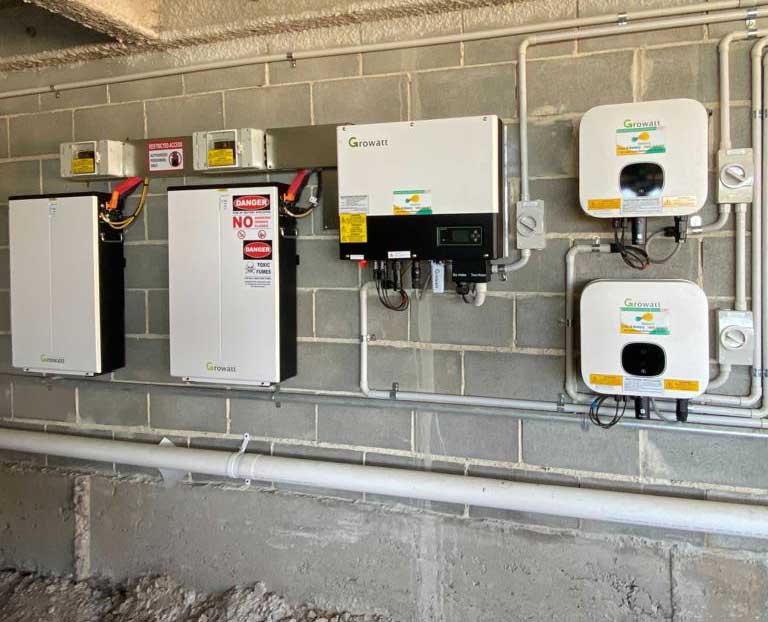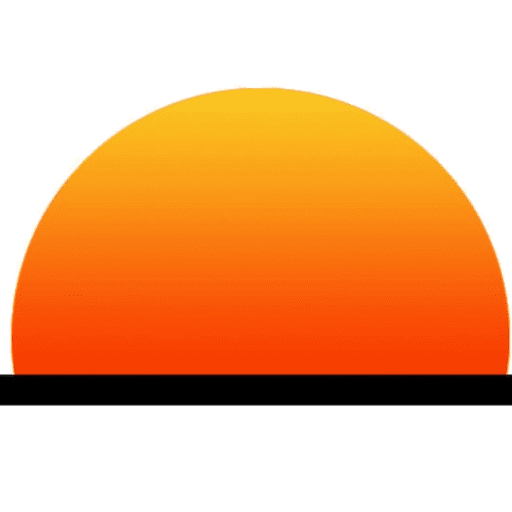 Why choose Electrical & Solar
Electrical & Solar Solutions is composite team of electricians with wide experience and specialists in all facets of electrical services, domestic, commercial, industrial, solar panels, inverters, battery, industrial PLC, Commercial Solar, controls systems and solar batteries.
Electrical and Solar Solutions was established in 2016 with highly qualified and experienced electricians.
In every service we consider the customer's needs and budget, in order to provide the most efficient and reliable services, while offering the best price for quality workmanship.
With Industrial and commercial training and experience of over 40 years our team is equipped and ready for customers looking for a reliable and fully qualified team.
Our team is friendly and morally fine-tuned for the benefit of our customer services.
Our team is specialized in fault findings and quick restoration of power/processes so that our customers don't bear the burden of long-haul power cuts and loss of production.
Electrical and Solar Services in South Australia
About Electrical and Solar Solutions
Our story is as simple as our service, Electrical and Solar Solution was established in 2016 with our vision focussed on providing quality and affordable solar energy solutions for homes and businesses across all parts of South Australia and Victoria. Electrical & Solar Solutions is extremely passionate about renewable and clean energy and its benefit to the environment and our valued customers.
Through the years, our vision continues to grow as we aim to improve and maintain a high level of quality across all our services, supplies and maintenance in Electrical and Solar Solutions. As a family-founded and owned business, we offer our services with the aim to prioritise and provide a level of quality and workmanship that we can take pride in.  We have an admirable portfolio of experience in all thing electrical including; Industrial, Commercial and Domestic in both electrical, solar and battery. We are confident that our experience and professionalism as service providers make us the perfect candidate for 'your' Electrical and Solar Solutions.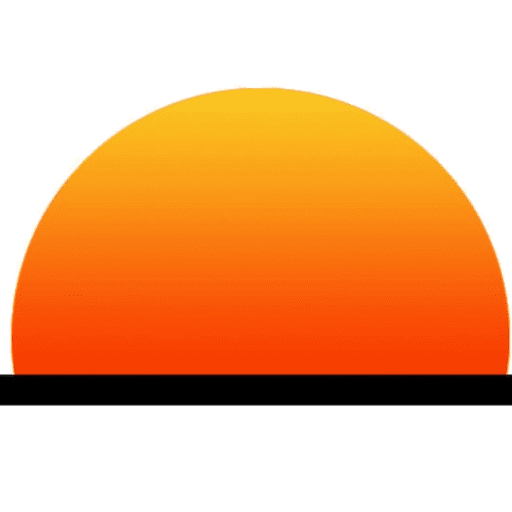 How can we help
Solar Services
Residential & Small Business – Commercial & Industrial
New Solar System Installations
New Battery and Solar System
Battery Upgrade for Pre-existing Solar Systems without changing high in-feed tariff.
Removal/ Upgrading of Outdated Solar Systems
Fault Maintenance
Inverter, panel, battery, monitors, test, clean, and service.
Solar system packages
For homes and business properties that a seeking way to minimise electricity costs we offer a suitable range of solar system packages which can be accompanied with batteries and hybrid systems. Upgrading to battery-enabled system is the most efficient method of energy independence to date. There is no disadvantages to switching to solar renewable energy; here are some of the many ways you can benefit:
Significant reduction to your electricity bill
Earn tax credits, rebates and money from export feed-in tariffs
Save money while helping the saving and sustaining the future of our environment
Take a look at our customisable solar system packages or contact us to explore the best option for your home or business and gain these rewards.
Electrical Services
Residential & Small Business – Commercial & Industrial
Electrical and Solar Solutions has a combined experience of 40 years in Industrial, Commercial and Domestic electrical practise which means we have more than the required skills and knowledge to help you with all your electrical needs.
Lighting and Fan Installations
Switchboard Upgrades & Rewiring
Smoke and Security Alarms
Smart Home Automations & Upgrades
Fault Repairs & Maintenance
Test and Tagging
PLC fault-finding, service and maintenance.